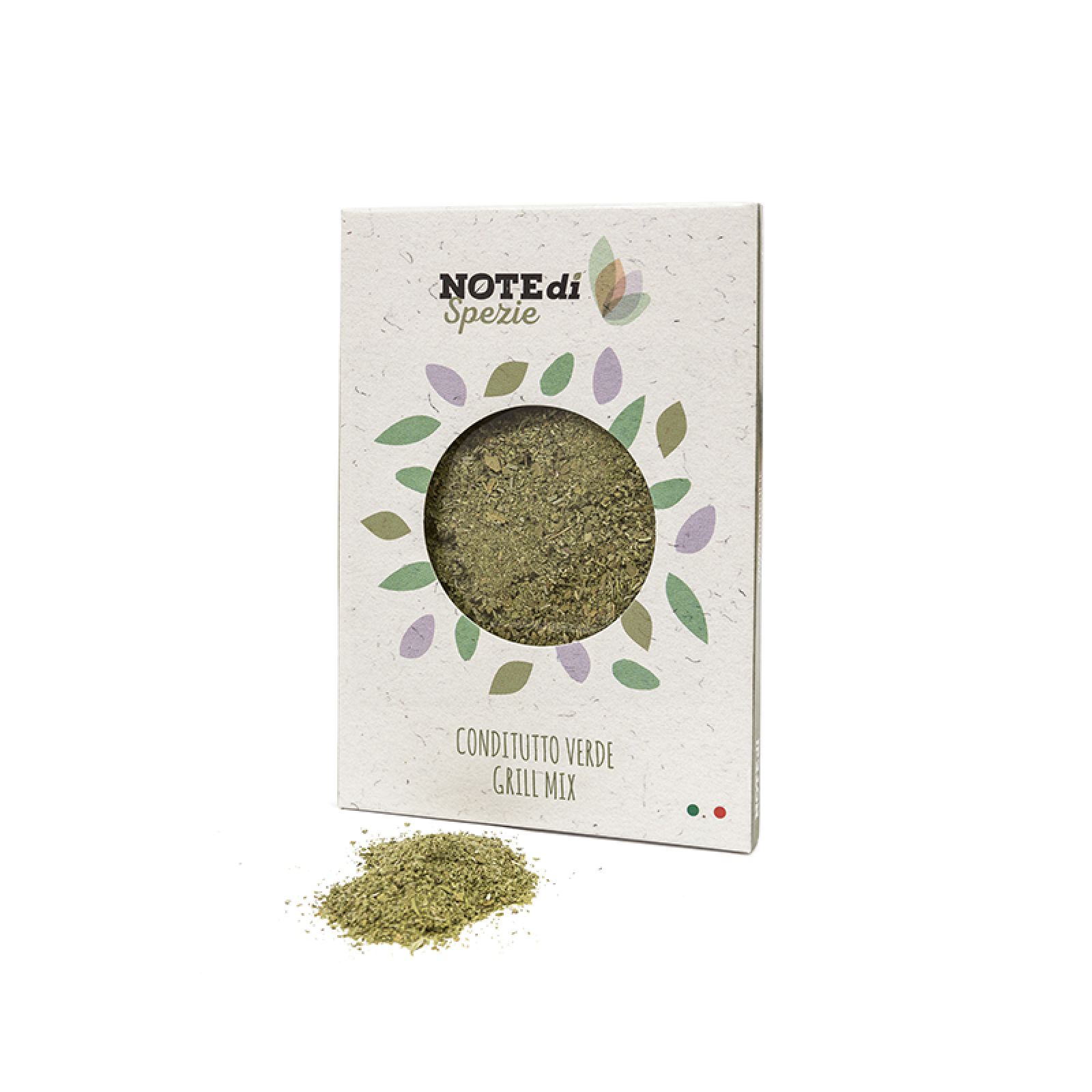 Balanced blend of natural Mediterranean herbs ideal for seasoning pasta dishes and roasts. 100% natural. No salt.
Ingredients: oregano, marjoram, thyme, rosemary, sage, bay leaf.
Recommended culinary uses:
The Green Spice Mix is a multi-use spice mix, ideal for seasoning and enhancing any dish: roasted or grilled poultry and meats, fish, potatoes, stews, sauces and pasta dishes. It pairs exceptionally well with oven-baked fish, like sea bass and sea bream. Aromatic herbs are the essential kitchen element, adding a hint of colour and flavour to your dishes.
NOTEdi Green Spice Mix is available in 10g-packages.