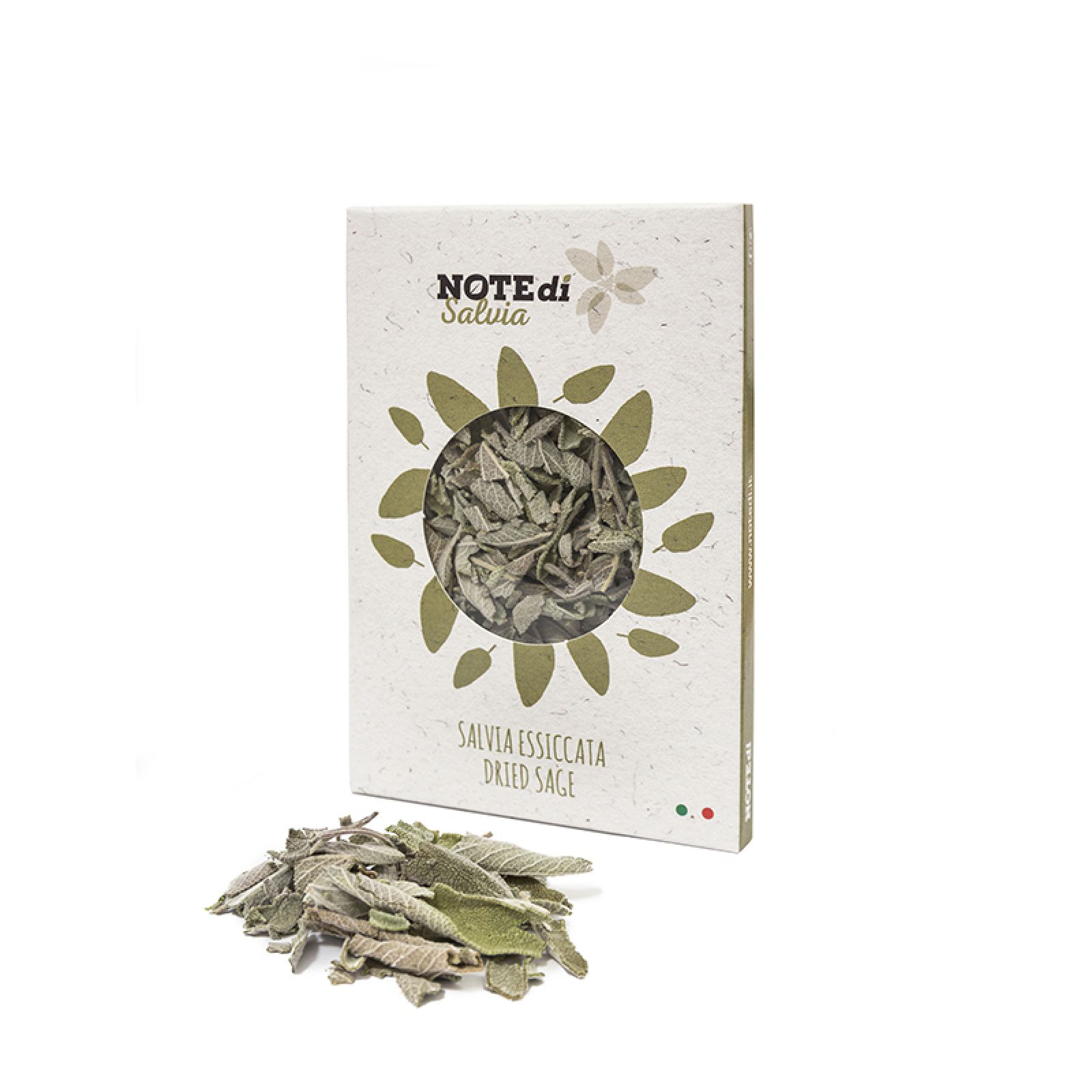 Typically found in the Mediterranean, Sage is a shrubby, perennial plant once used by the ancient Romans and Greeks for its healing properties, particularly for treating respiratory and digestive conditions.
Its' silver-green, velvety, oval leaves can retain their pungent, delicately spicy aroma over extended periods of time.
Sage leaves can be used, fresh or dried, to season a variety of savoury dishes—meat, fish, eggs, quiches, soups, and sauces.
A small handful can also be simply seeped as a herbal infusion.
NOTEdi Dried Sage is available in 10g-packages.