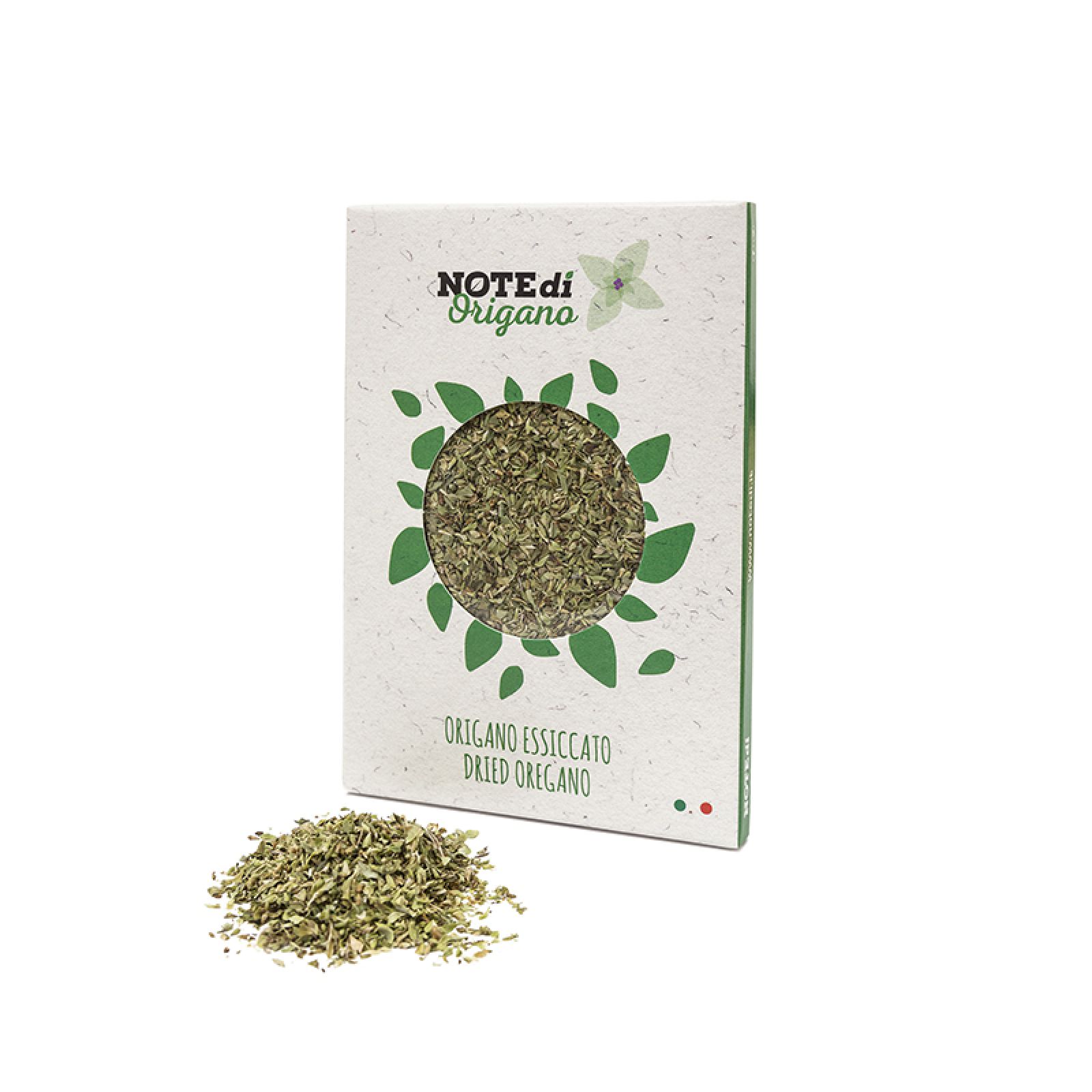 Oregano has many ancient curative properties, dating back to the Greek and Roman empires when its dark-green oval leaves were applied for the treatment of skin conditions and muscle aches. Traditionally, this perennial shrub has also been used as a remedy for digestive and respiratory problems, as well as for colds and flus.
Its therapeutic properties are, among many others, antiseptic, analgesic, antispasmodic, expectorant, stomachic and tonic. Oregano infusions are recommended for relieving coughs and migraines.
Widely used in the Italian kitchen, dried oregano is versatile and can be added to many dishes. Its strong, flavourful aroma is often used for seasoning sauces, especially tomato-based ones, and savoury baked goods such as focaccia and pizza. Oregano also pairs very well with oven-baked fish, grilled poultry and eggs.
Like many aromatic plants, it is rich in vitamins, mineral salts and numerous active ingredients, namely the phenols timol and carvacrol, as well as in fats, proteins and carbohydrates.
NOTEdi Dried Oregano is available in 10g-packages.