/
/
/
Dried Wild Fennel Seeds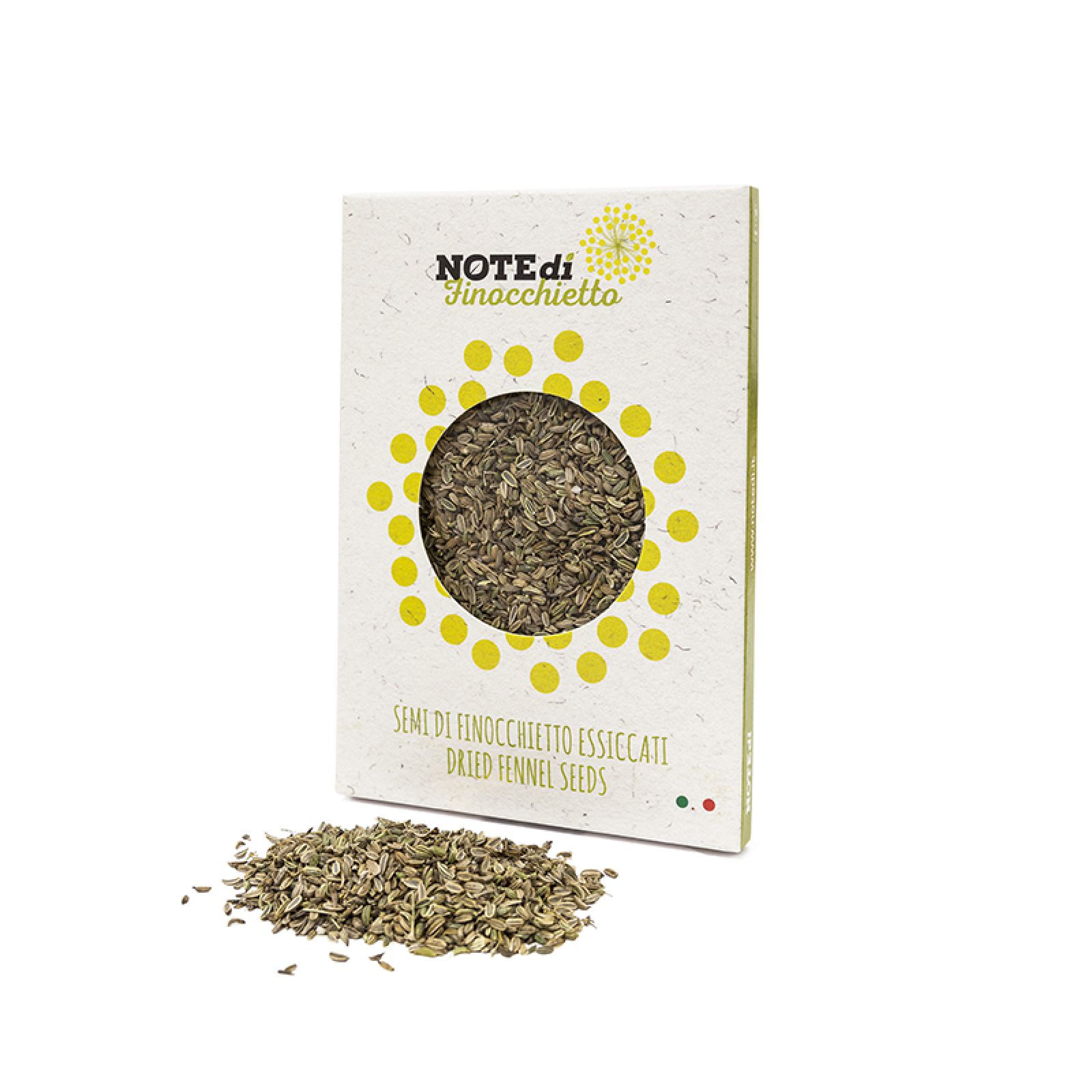 Wild fennel is a perennial, Mediterranean plant that grows up to two meters high. Its tender green shoots produce golden-yellow flowers clustered together in large umbrella-like bundles.
In ancient Greek medicine, fennel seeds were considered one of the best natural remedies for helping new mothers produce breastmilk and for alleviating toddlers' intestinal discomforts.
Wild fennel seeds carry excellent aromatic qualities—their taste is typically sweet and release a strong scent of anise, like sweet liquorice. In the kitchen, they are typically used for seasoning grilled and roasted fish and meats, especially pork and sausages, as well as for dressing roasted vegetables, sauces, and egg frittata. It is often also added to leavened products, such as traditional Italian taralli and even desserts. As an infusion, fennel seeds aid with digestion. The same infusion can also be used to prepare a decoction.
NOTEdi Dried Fennel Seeds are available in 15g-packages.