/
/
/
Dehydrated Giarratana Onion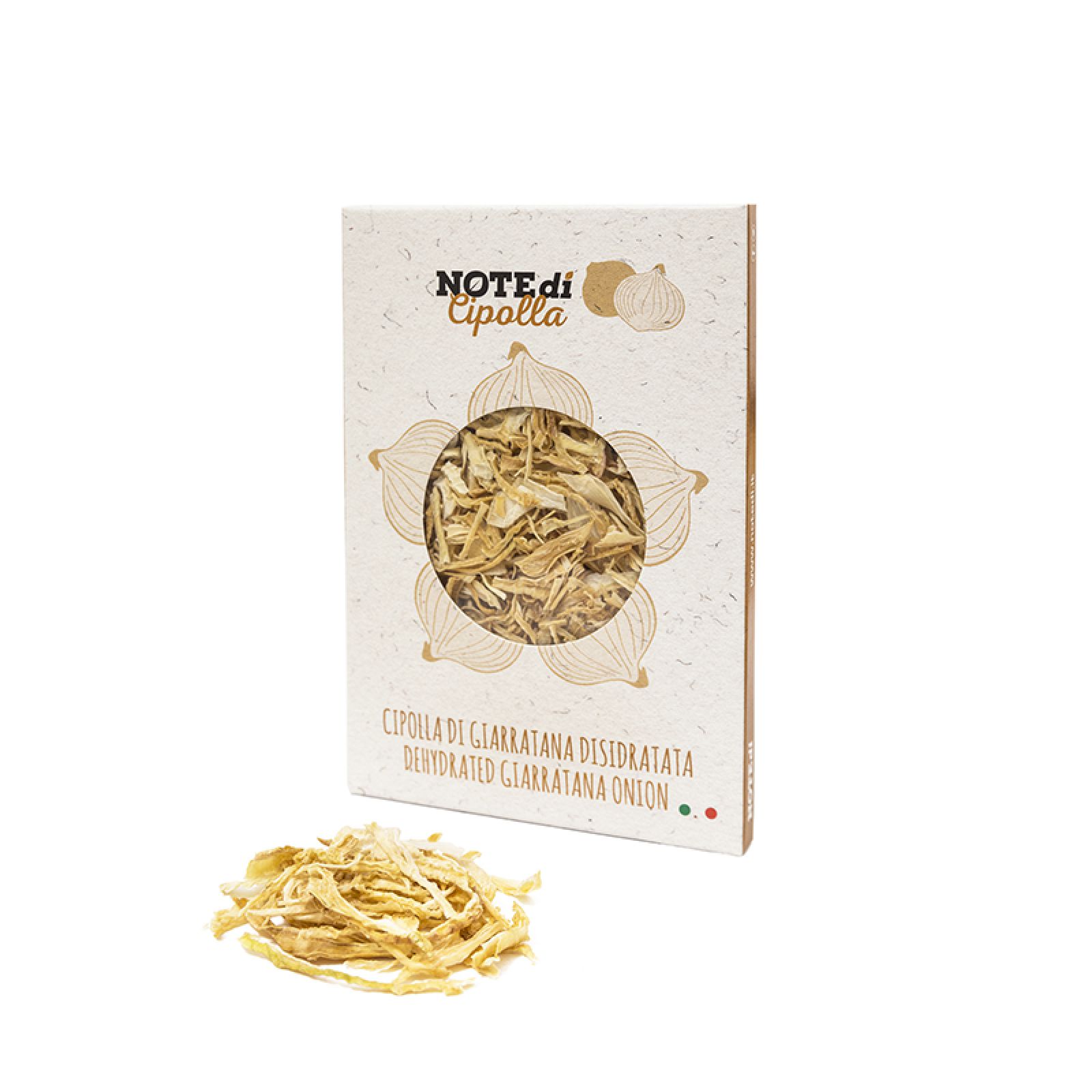 Dehydrated Giarratana Onion
The municipality of Giarratana, in the Hyblaean Mountains of southeastern Sicily, is renown for the production of extraordinarily sweet, very large onions (which can exceed 2 kg!). Every year, the popular Giarratana Onion is celebrated in the town's harvest festival dedicated to its name, the Sagra della Cipolla. Today, it is an official Slow Food Presidium-certified product, and is considered among the Hyblaean's region most appreciated terroir products.
Because the onion's harvest takes place June through September, it is only used fresh for a limited amount of time. During the rest of the year, transformed derivatives of the onion are used. For the first time, the Giarratana Onion is offered dried on the market, in snack form—the NOTEdi Dried Giarratana Onion can be rehydrated with a small touch of water, to be used as if it were fresh.
Its bulb holds a slightly flattened and stumpy shape with a brownish white peel and an inner white pulp. Due to the large amount of water it stores, the Giarratana Onion carries a very sweet taste, and is therefore less pungent than your typical onion. It is a delectable, simple addition to meats, fish and sautés.
NOTEdi Dehydrated Giarratana Onion is available in 10g-packages.