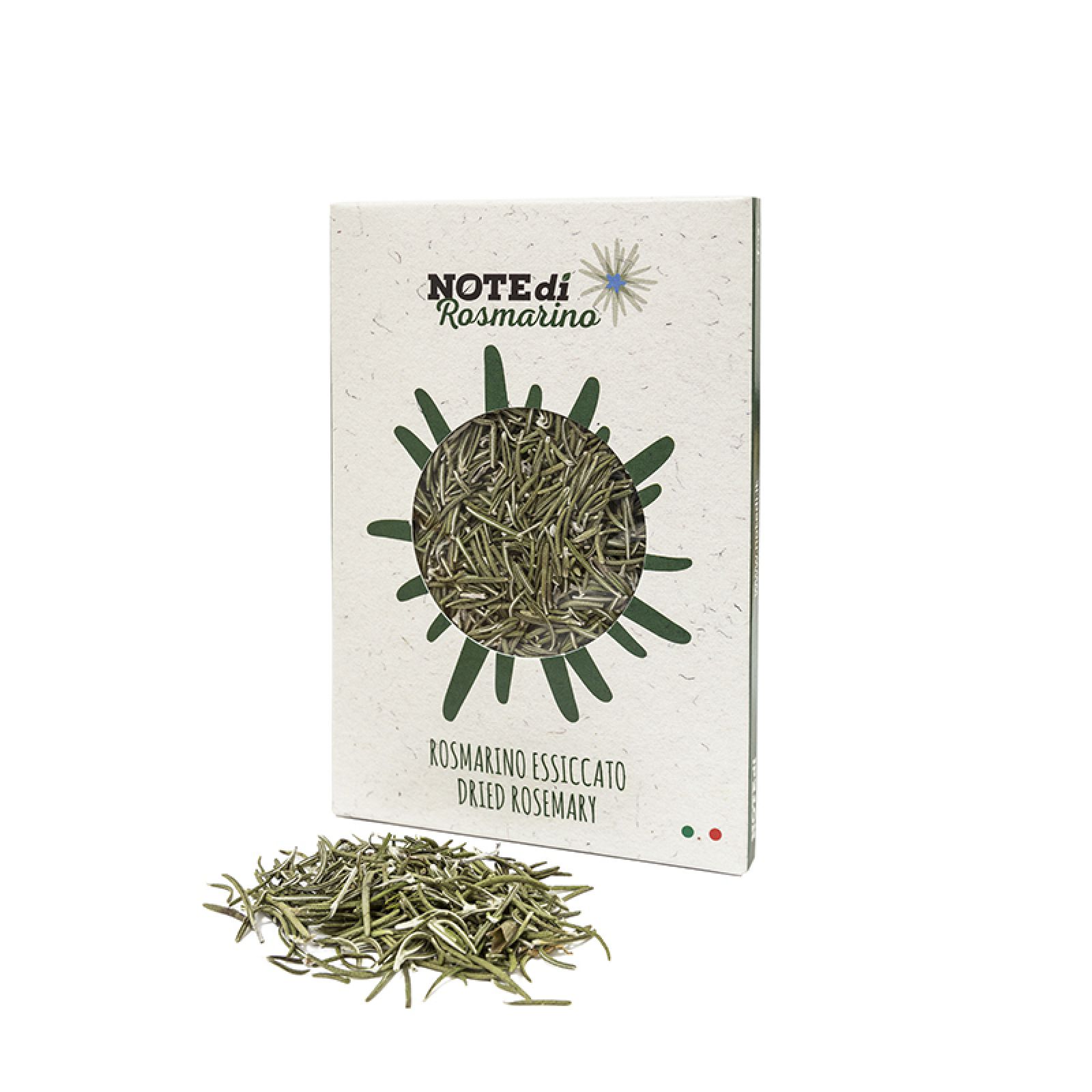 Considered sacred across many civilizations in its native Mediterranean, rosemary is simultaneously used for food, medicinal and spiritual purposes. The ancient Greeks burnt rosemary sprigs as incense for shrines, to be offered to gods and goddesses. Its silvery green, needle-shaped leaves are rich in beneficial substances, particularly anti-oxidants.
Even when cooked, rosemary preserves its sharp, pine-like aroma. A sprig of rosemary pairs well with various vegetable-based and oven-roasted meat dishes—especially chicken, pork and lamb, as well as potatoes, legumes and cheeses. It can also be used to season homemade bread-based goods, such as pizza and focaccia.
Typically blooming small, pale-indigo flowers, rosemary is also a honey-plant ideal for including in home gardens.
NOTEdi Dried Rosemary is available in 10g-packages.